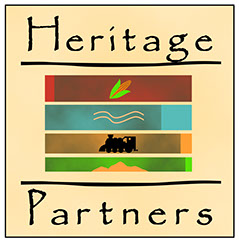 Heritage Partners of Cherokee County
Murphy, NC
Heritage Partners of Cherokee County Board
Heritage Partners
P.O. Box 1152
Murphy, NC 28906
HeritagePartnersCC@Gmail.com
Barbara Hughes, President
Sara Ruth Posey, Secretary
Linda Ray, Treasurer
Johnny Strawn
Project Manager- The Murphy River Walk & Canoe Trails
Liz Carter
Publication Manager/Author- The Scenic Circle series
Elo-Ly & Corey Bailey
Dave & Debra Vanderlaan
Sara Ruth Posey
We meet Quarterly - all are welcome to join us!
Third Thursdays, 4:00-5:00 p.m. (January, April, July, October)
Email for next meeting time/date/downtown Murphy location!
Note: Heritage Partners is an all volunteer 501c3 tax exempt non-profit organization, and does not have a physical office location or telephone number.
Heritage Partners is a 501(c)(3) nonprofit organization, and your contributions to its good works for the community
are tax deductible. All projects, publications and events are made possible by private contributions and matching grants.
Click Here to donate.
Heritage Partners of Cherokee County
P.O. Box 1152
Murphy, NC 28906